About BILD Grande Prairie
BILD GP is the hub for the residential construction, land development and renovation industries in and around Grande Prairie.
Advocacy
Being a member of BILD Grande Prairie allows you to have your concerns heard at all three levels of government. Locally, we have built relationships that allow our voice to be heard on local issues such as bylaws and permitting. As a member of BILD Alberta and CHBA Canada, unified alliances bring together builders and industry experts to share information and ideas, and to formulate recommendations to governments to improve the quality and affordability of homes.
Connection
BILD Grande Prairie offers several opportunities to connect with other members within our industry through a variety of annual events. We partner with our members to bring you a charity golf tournament, a skeet shoot event and other happenings throughout the year.
We value our connections with local suppliers, trades, consulting firms, warranty providers, service providers and municipalities. We know that together we can do great things.
Education
Your membership in BILD Grande Prairie also affords you opportunities to continue to learn, build your business and keep up to date on the latest construction information. Luncheons throughout the year will provide you with knowledge on changing building codes, environmental regulations and occupational health and safety.
Support
BILD Grande Prairie values creating community beyond the physical neighbourhoods we construct. We demonstrate our commitment to advancing the citizens of the Grande Prairie area through our programs such as local scholarships and raising money for charity at our golf tournament.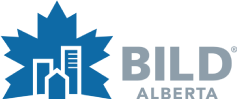 BILD Alberta
BILD Alberta formed in 2017 when the province's Canadian Home Builders' Association (CHBA) and the Urban Development Institute (UDI) amalgamated – unifying the voice of land development, home building and professional renovation industry.
BILD Alberta is a three-tiered organization – working together to advocate on behalf of our members, and to offer opportunities for growth and success in the industry.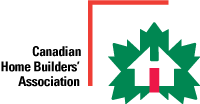 Canadian Home Builders' Association
Since 1943, the Canadian Home Builders' Association (CHBA) has been "the voice of Canada's residential construction industry." Representing one of the largest industry sectors in Canada, our membership is made up of over 8,500 companies – including home builders, renovators, land developers, trade contractors, product and material manufacturers, building product suppliers, lending institutions, insurance providers, and service professionals.