Why Buy New GP in collaboration with BILD Grande Prairie
Here's a few reasons why you might consider a new home: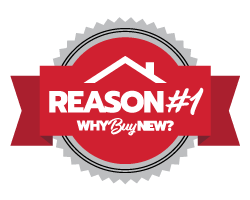 The home-building industry spends an incredible amount of time and resources each year researching how to build homes that are more long-lasting, safe, and comfortable. Learning and adapting from each experience, building codes are updated nationally, provincially, and (most importantly) locally to ensure your home lasts for a lifetime.
With a longer-lasting home comes a better quality in both construction and the materials used for building. These materials are chosen specifically for the environment your home resides in, so you can be confident that your Northern Alberta home is built to keep harsh conditions outside and your family cozy inside. Worried that "cozy" means a higher energy bill? Don't be! Updated building codes also bring a higher standard for energy efficiency and lower running costs, meaning that your new home is saving money over the long-term on utilities.
From floor plans to features and finishes, buying a new home means you get choices that aren't available on the resale market. Depending on the type of home, your builder can work with you on the details to create your perfect home for you and your family. BILD GP members pride themselves on offering the newest esthetics and functional enhancements for your home. From the latest trends in open concept and clean colour palettes to the functionality of soft-close drawers and USB plugs, our builders can't wait to show you how to make your dream home a reality.
Need help deciding what you need today and what you may need in the future? Check out this Homebuying Step-by-Step Workbook and Checklist from CMHC.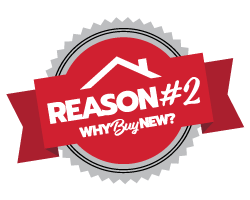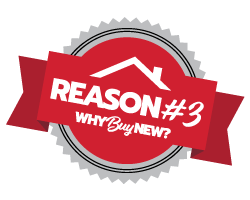 BILD Grande Prairie is a professional association with voluntary membership. When homebuilders join our organization, it shows their commitment to being a part of cutting-edge developments, ethical work practices, and the highest quality builds in Grande Prairie. They take pride in growing their business and serving the community.
BILD Grande Prairie members are so confident in our products that we stand behind our homes with after-sales service programs and third-party warranty.
What does that cover? At minimum, a new home warranty includes deposit insurance and protection against defects in work and materials, as well as major structural defects.  Additional coverage may include defects in your home's mechanical systems or building envelope. Some warranties include living expenses to offset the cost of temporary accommodations, moving, and storage if you cannot occupy your home due to builder failure or warranty repairs. You may also be able to upgrade to a basic package and get extended warranty.  Before you sign a contract with a BILD GP builder, ask them to explain the warranty: what's covered and for how long? You can verify that a builder is registered with a warranty by telephone or by checking their website.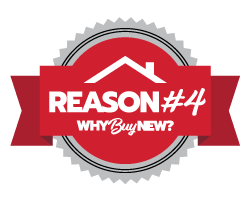 Save yourself from added expenses and worry by buying new. What's the cost of replacing a roof, countertops, or a water heater? These are questions you don't have to ask when you buy a new home from a BILD GP member.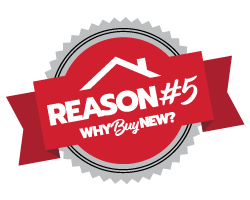 You can't put a price on safety.
With the research that has gone into finding new ways to make homes more energy-efficient, that research has brought new information to light: how to make homes safer.  New circuit breakers, low climbable factor of stair railings, improved fire ratings in building materials, and improved air quality all mean that you and your family can breathe easier in your new home.
New developments are designed to foster a spirit of neighbourliness by creating a balance between private and public.
New streetlights, adequate parking, traffic flow designed to slow down vehicles, and new playgrounds all provide increased safety and connection in your new neighbourhood. Feel part of the larger area by being close to other amenities and recreational facilities, have access to transit and main roadways for travel, and take your kids to the school that was built in your own backyard. You can even take advantage of walking and biking baths to really immerse yourself in the neighbourhood and explore.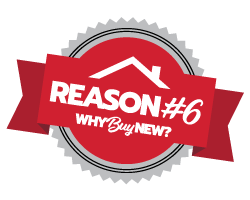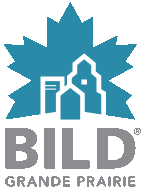 Why Choose a BILD Member
If you're concerned about quality and making the right choice for your new home or renovation, it's a good idea to turn to a BILD member.
BILD membership is voluntary and our members agree to principles of fairness, integrity and customer satisfaction by signing our Code of Ethics.
Participation in the BILD program is a strong indication that a builder is committed to staying up to date in the industry and will be building the highest level of quality by understanding what's going on in the community and how it affects the industry and consumers.